I went back and forth for months over what I would wear. It was my big brothers wedding, after all, I needed something special. I couldn't decide between something fitting to the theme of their wedding (western) or something more futuristic that represented the true me. I just wasn't feeling the normal inspiration that usually comes over me when I have a special event to outfit myself for. Thus everything I was coming up with was completely off the wall and just plain quacky. Finally at the end of July I remembered a picture of simple 1940's dress my bestfriend had sent to me...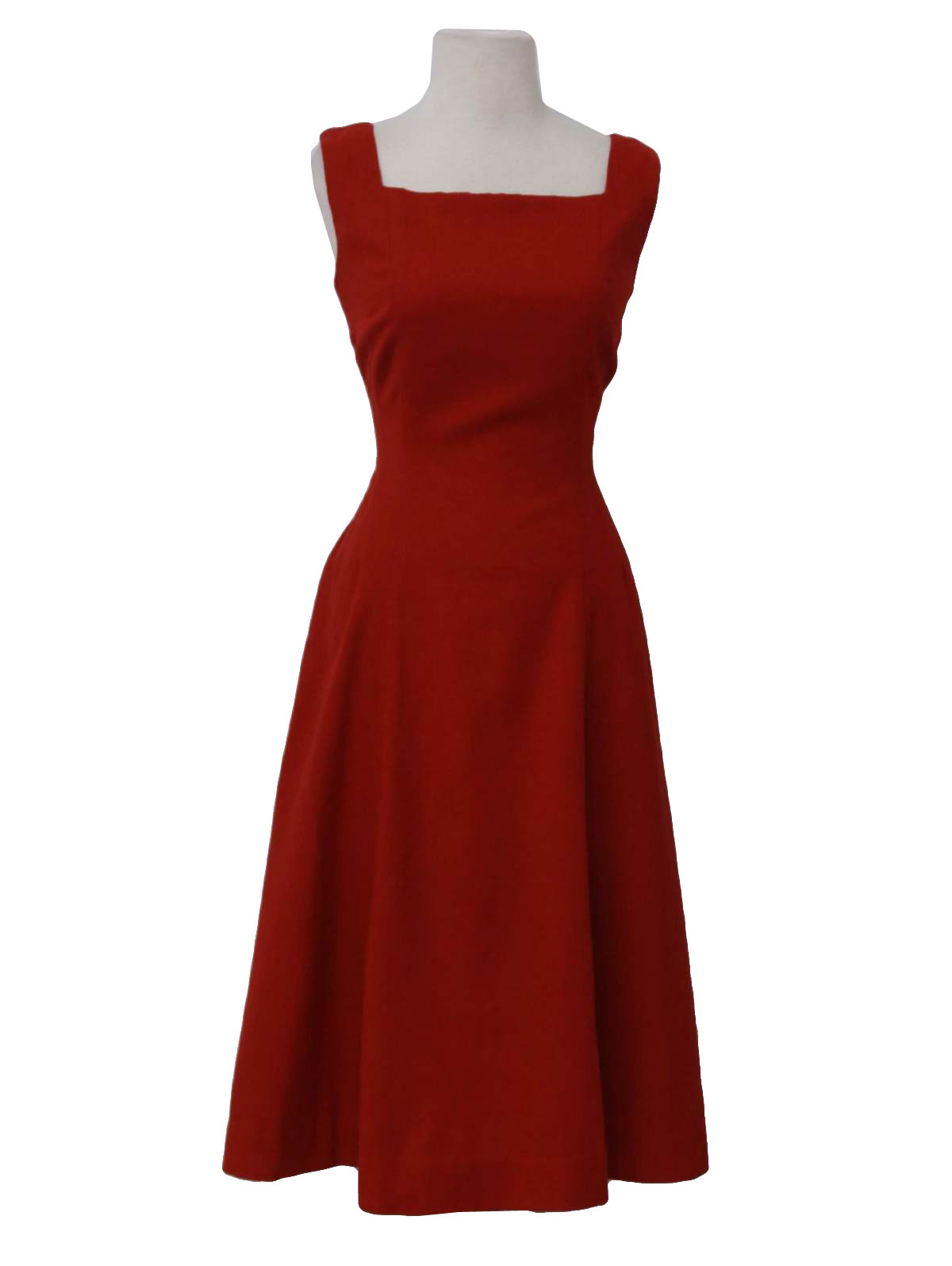 All the sudden I was extremely excited and immediately started locating the components I needed to complete this puzzle...
I first ordered a hat off Etsy. After several days the seller canceled the sale and wouldn't respond to my messages.....I was quite disgusted..lol After all, I'd spent hours searching for the thing and thought I'd found the perfect one.
In the meantime a friend pointed me towards
Aris Allen's
reproduction shoes. I knew there was no way I'd ever fit my monsters of feet into originals. So I ordered a pair of
these
. I was soooo thrilled when I tried them on they
made my feet look tiny and are soooo perfect for the late 30's early 40's not to mention the superb construction and how comfortable they are….I did, however, decide to go with a different size. So back those went. They were definitely a pleasure to work with and I wouldn't hesitate to do it again. Fabulous customer service, quick shipping, and just an all around wonderful product! (Yes, I love shoes.)
The search for the perfect hat continued. I didn't have a huge budget for one and wanted something nonintrusive. I picked out several then after looking at them more I would decide I didn't like them any longer…Finally I found a couple on eBay that I liked. I took a vote and ended up choosing a repro felt one. It was coming from Australia tho and it was at this point less then 2 weeks till the wedding. I once again got lucky tho and it got here with several days to spare…so much worrying…in the end for no reason, but nerve wracking at the time none-the-less.
Finally my attention turned to the dress..Not sure why I hadn't thought of this earlier, but I NEEDED FABRIC. I searched the internet a bit and found a few plausible options, but it was soon apparent I'd waited too long to order anything. Plus I wasn't really happy with the colors of any of them… It was then necessary to make my yearly trip to Joann's. Much to my joy they didn't let me down. I found a lovely red 70% wool suiting…It was perfect – as was the 40% off coupon I was able to use. :P
Three days before we were to leave for the wedding I was, at long last, able to start the actual creating process of the dress. Once I got home from work on Tuesday evening - I started making the pattern. I used McCall's 3129 as the base. The thing has been around forever and much to my surprise was still in the pattern books when I went to Joann's the other day! Some of these things just won't go away. The biggest job was bringing the princess seams straight up to the corners of the neckline rather then curving to end in the armsyce. I did this on the front and back. We decided the back of the neck should be squared, as well, instead of
leaving it high and rounded. Next I slit the front side panel and added bust darts. Never been a fan, but they are kind of necessary to achieve that vintage silhouette I was looking for. Lastly I shortened the skirt about 11". That allowed 2 inches for the hem which ended up being about perfect! Then began the real fun. The mock up fit nigh on perfectly. I decided to end the bust dart about an inch sooner and that's all I had to change! Yay for simple things, right!?!
The next night I started cutting out. That went fairly quickly…altho I do believe I threw a nap in there at one point. (Let me tell ya these last few weeks of wedding prep are stressful as all get out) I got the basic construction done to where I could try it on...Started getting excited and feeling relieved that it was lookin better then I'd imagined it would. The next day I threw the zipper in. I was so proud - got it in perfectly on the first try! And it was a new method for me. Woohoo! ;) My lil sis then got more practice taking side seams in. I always have a hard time getting princess seamed things to fit right on my body shape. I'm just a few inches shy of being a 'perfect' hour glass…I have enormous hips, a nipped in waist, and then a fairly large torso above that …Never fun seeing as I want the fabric to do the same and it has such a strong mind of its own…Either way…we prevailed…The rest the construction went smoothly till I got to putting the lining in. I decided to take the shoulder seams apart so I could use the lining instead of any facings (trying to figure out to accomplish this kept me awake the night before. lol) Upon trimming the neckline and giving it a closer inspection - I discovered, much to my horror, that the center panel was a ¼" shy of hitting the corners of the neck…I'd forgotten to account for the fact that the sides of the neck angled out and once I put a full seam in there it would be off…To say I was disappointed would be an understatement! This once perfect dress...totally screwed up…grr…things like these drive me crazy! Alas, the cooler head
triumphed
and I decided I would just have to get over it…
Next came the make-up. This picture was kind of my inspiration...
I went with a full white shadow,

perfecting the winged liner was perhaps the hardest part…not used to doing it quite so…what can we say…dainty? I wanted the whole upper lid lined, preferably very thin on the inner eye swelling and then turn turning to an angled wing. My issue is usually symmetry from one eye to the other. :p I used Maybelline New York Master Duo gel liner. That danged stuff was expensive….
The hair....I REALLY wanted victory rolls or at least a few swirly things, but I had no one to help me and I ended up running out of time...so next go round perhaps?
And that, my dears, is how this get-up came to be…
Love,
Brooke